Carolina Panthers Game Transportation
Carolina Panthers
What a  great start for our hometown team Carolina Panthers.
Ballantyne Limousine is the game transportation solution for Carolina Panthers fans. Don't hesitate, call Ballantyne Limo service 704-544-2269 for any transportation needs. Small or big Group 1 or 50 people Ballantyne limo have the capacity to cover all.
From 3-4 passenger Sedan ,to 7 passenger Chauffer SUVs ,to 10 passenger Stretch Limo ,to 20 passenger H2 Hummer and 22 -50 passenger limo mini bus Ballantyne limousine service  will make  easy and affordable for all of you that choosing to use  Ballantyne Limousine Service.
Ballantyne limousine providing transportation solution  to and  from Bank of America Stadium .
                             Call 704-544-2269
Ballantyne Limo will provide little Blog from panthers Game on August /8/2213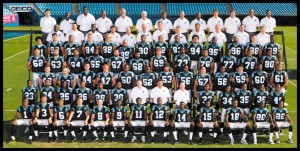 Carolina Panthers vs Pittsburg Steelers
The game went from two beautiful offensive drives for touchdowns for each team to a battle of field position for the first half of the game, while Brad Nortman dueled Brian Moorman and Drew Butler on special teams. After the initial drive by the Steelers, the Panthers defense only allowed 3 points and the offense scored 23 points (tack on a safety credited to Mario Addison on a backward return by Reggie Dunn).
To start the game, Derek Anderson lead a very nice drive with completions to Brandon LaFell, Domenik Hixon, and Ted Ginn, including  a catch that capped off the drive with a 35 yard touchdown pass to Ginn. The Steelers roared back with a drive that attacked the Panthers rush defense, capped off with a Landry Jones touchdown pass of his own. Following these two drives however, neither team scored for approximately 11 minutes of clock time.
The defenses seemed to have found their groove,with five drives total that ended in punts. But Derek Anderson lead another good drive that ended short, with the Panthers running the ball and only picking up five yards and coming one yard short of the end zone (it actually looked worse watching the game, all five yards came on one hand off).
This is an alarming snap shot of our offensive line depth, regardless of the absence of Mike Tolbert. Not even Tolbert is going to score with multiple defenders getting to him at or behind the line of scrimmage. Thankfully its only the fourth preseason game and doesn't reflect as much on the starting lineup. The Panthers would find the end zone again later in the second half, as Ted Ginn blew the top off the defense for a beautiful 87 yard touchdown from Derek Anderson.
The third quarter was pretty uneventful statistically, as Jimmy Clausen took the helm on offense. Clausen finished with 5 completions on 8 attempts and 26 yards. Derek Anderson's numbers overshadow that greatly, as he finished 10/15 with 220 yards and 2 TDs. However, its tough to knock Clausen too much. Anderson had Ginn and Hixon pretty consistently, where Clausen worked mostly with James Shaw and Brenton Bersin. Not as easy to put up stats when you aren't throwing to veterans of the game.
The Steelers would end up turning the ball over four times by games end, though two of them were kind of just miscues by the Steelers (referring to Safety Colin Jones interception and the safety by Mario Addison). The Steelers shot themselves in the foot a few times this game, and sometimes that can be a big difference maker.
Notes:
Josh Norman intercepted his fourth pass of the preseason and returned it for 70 yards. Norman also made a few good pass deflections here and there and a few good tackles. I've noticed throughout the preseason that both Norman and Josh Thomas have become very good at swatting down stiff arms and making tackles. This is very good for a team with the front seven of Carolina. Often times bringing the receiver down at the catch will be the best defense.
The Panthers running game again struggled, with Tauren Poole and Armond Smith sharing the carries. Neither one averaged more than 3.2 yards per carry and could never really find running room. The offensive line just couldn't open up holes on that front, and the Panthers missed out on a touchdown due to 3 straight run plays that didn't get into the end zone. While this is certainly alarming, I wouldn't read too far into it just yet. The starting O-line didn't play much, if at all.
On the UDFA and depth front:
Not a big fan of Robert Lester. I didn't see much from him other than getting lost at the line of scrimmage and missing tackles. But he did get in on a few tackles, so I won't quit on him just yet.
Melvin White seemed to be a pretty good tackler on a few occasions and never really missed any tackles.
Anderson Russell continues to show value, and reminds me a lot of Mike Mitchell. Russell's very good at rushing the passer and making tackles, but can be a liability in coverage. But I saw a few good plays from him on special teams, and he could find his way onto the roster.
Ted Ginn finished the night with five receptions for 149 yards and 2 touchdowns. I sincerely hope he can do some of this in the regular season. A guy with his pure speed will be a huge threat to defenses when Cam Newton's going deep. Domenik Hixon also looked quite impressive
AJ Klein had a decent game. He missed a few tackles due to over/under pursuit, but overall wasn't awful. He still appears to be good depth with some ST value, and won't be called on to start before Chase Blackburn anyway.
Jimmy Clausen threw a cute little stiff arm before he fumbled. He's done here if the Panthers elect to keep two quarterbacks.
One last note, I really like the blitzes I was seeing from linebackers. We saw a few double A-gap blitzes (the same play that resulted in a Florence TD last week), and some good penetration. Schematically speaking, with our athletic linebackers we might be seeing more of that all year. That said, we didn't see as much from the pass rush as we have in the past three games, but easily explainable without Star, Hardy, or Johnson on the field.
Panthers MVP:
Ted Ginn. He showed that he can at least be a deep threat.
Who Stood out:
Ted Ginn, Domenik Hixon, Derek Anderson, Mario Addison, Josh Norman, Anderson Russell, Melvin White, Colin Jones
Who Struggled:
O-Line, Jimmy Clausen, Brandon Williams, Brenton Bersin, Tauren Poole, Armond Smith,
Ben Jacobs
Regular Season
WK
DATE
OPPONENT
TIME (ET)
STADIUM
GAME INFO
1
Sun, Sep 8
Seahawks
1:00 PM
Bank of America Stadium
Tickets
2
Sun, Sep 15
        @        Bills
1:00 PM
Ralph Wilson Stadium
Tickets
3
Sun, Sep 22
Giants
1:00 PM
Bank of America Stadium
Tickets
4
BYE
5
Sun, Oct 6
        @        Cardinals
4:05 PM
University of Phoenix Stadium
Tickets
6
Sun, Oct 13
        @        Vikings
1:00 PM
Mall of America Field at Hubert H. Humphrey Metrodome
Tickets
7
Sun, Oct 20
Rams
1:00 PM
Bank of America Stadium
Tickets
8
Thu, Oct 24
        @        Buccaneers
8:25 PM
Raymond James Stadium
Tickets
9
Sun, Nov 3
Falcons
1:00 PM
Bank of America Stadium
Tickets
10
Sun, Nov 10
        @        49ers
4:05 PM
Candlestick Park
Tickets
11
Mon, Nov 18
Patriots
8:40 PM
Bank of America Stadium
Tickets
12
Sun, Nov 24
        @        Dolphins
1:00 PM
Sun Life Stadium
Tickets
13
Sun, Dec 1
Buccaneers
1:00 PM
Bank of America Stadium
Tickets
14
Sun, Dec 8
        @        Saints
1:00 PM
Mercedes-Benz Superdome
Tickets
15
Sun, Dec 15
Jets
4:05 PM
Bank of America Stadium
Tickets
16
Sun, Dec 22
Saints
1:00 PM
Bank of America Stadium
Tickets
17
Sun, Dec 29
        @        Falcons
1:00 PM
Georgia Dome
Tickets