Ballantyne Limo Event Transportation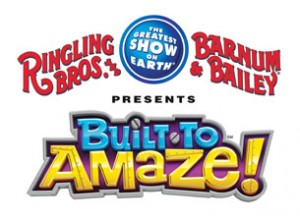 Ballantyne Limo Event Transportation – Charlotte, North Carolina's, Most Trusted Limo Service offering Limousine, Town Cars, and Limo Mini Bus . Whether it's your prom or your wedding night, let Ballantyne Limo Event Transportation to make it a night to remember. We provide reliable, on-time limousine service at very competitive prices. Our trained professional drivers are very knowledgeable of the Charlotte area and they will arrive 15 minutes early to pick you up. Whether you're going out for the night or need us to pick you up from the airport, we will be there. Trust one of our town cars, SUV, or stretch limousines Van Limo Mini Bus and Couch Bus  for your business and special events. With more than 8 years of experience, the choice is easy with Ballantyne Limo.
Ballantyne Limo Event Transportation Providing transportation for any small or big  groups.
Call Ballantyne Limo event transportation for more details 704-544-2269
Ringling Bros. and Barnum & Bailey ® Presents Built To Amaze!℠ , the 143rd edition of the Greatest Show On Earth. Surprise and wonder delights audiences with over the top feats of strength, agility and courage. As the momentum builds so does the anticipation, anything can happen when Ringling Bros. Presents Built To Amaze!
Circus performers from across the globe create the perfect blend of athleticism and bravery, where power meets fearlessness and amazement has no bounds.  Magnificent elephants, ferocious tigers, astonishing acrobats and awe-inspiring aerialists are engineered into one spectacular performance.
Celebrate the tradition TODAY and experience it's modern flare of twists and turns where excitement and suspense are so intense you'll be tempted to cover your eyes. From the blueprints to the band, the crates to the clowns, the hammer to the high wire, witness the spectacle as we measure out the perfect mix of marvel and majesty in an imagination equation where the impossible comes to life. Ringling Bros. and Barnum & Bailey® Presents Built To Amaze!