Rent limousines Charlotte NC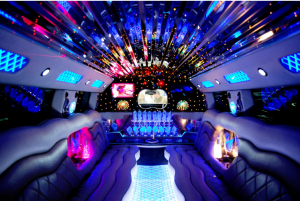 Rent limousines Charlotte NC
If you need to rent limousines Charlotte NC, then Ballantyne Limo is the service for you. We have an amazing car and limo collection to meet everyone's expectation. In addition to beautiful design and quality our vehicles vary in sizes, so you can choose the one that fits you best. You will be glad to know that we cover big and small groups, so feel free to hire a service like ours no matter the size.
Furthermore Ballantyne Limo has a great crew that can count on. We are very careful when it comes to additions to our staff. Not only we care about providing an excellent car service, but also, we want to keep being consistent. So, when the customers hire our car service, we will meet their transportation needs to the fullest. Every customers wants a reliable transportation service, so we strive to achieve that every day.
Rent limousines Charlotte NC – events, parties, wedding
Ballantyne Limo provides an excellent wedding transportation service. If the date is approaching and you have a lot of things on your list, allow us to help with one of them. We know how important is to choose the limos that fit to your wedding theme and we also know how to deliver what you need. In this special day you want everything to be perfect and you also want everyone to be impressed, so they can look back on this day and smile at the memories.
Ballantyne Limo offers limos like the limo mini bus, that has the space, features and the amenities you need in a ride for a special event. If you decide to make this part of your transportation, you will be very pleased with your choice. So, if you need space, this vehicle has it. It carries twenty two passengers with a lot of room left. The bar area is the focal point and there you will find the drinks of your choice. If you make the request, we make it possible.
In addition to limo mini bus, if you want a limo that has same style, the hummer stretch is another excellent option. If you have a look at this vehicle it does not need explaining. Start celebrating with your friends and family the moment  you step in this vehicle. Our chauffeur is there to make sure everyone experiences a stylish and fun ride.
Furthermore Ballantyne Limo offers various vehicles that you can check on our website. You can choose the ones you prefer and leave the rest to us. For more info if you need to rent limousines Charlotte NC from us, you can call us at anytime, 24/7.
www.ballantynelimo.com
emil@ballantynelimo.com
704.544.2269 or 704.608.7750