Limo Mini Bus Rental
Limo Mini Bus Rental in Charlotte NC
Charlotte NC, a place where life's truly a party is an ideal getaway for people of every taste. From those who love partying to those who wish to immerse in natural beauty, Charlotte NC  is the place if looking to find solace. The place is a home to many world renowned landmarks which are scattered all over Charlotte NC . Thus, getting around the place requires taking Ballantyne limo mini bus & limo service Charlotte Nc  of a car or bus rentals depending upon the group size and budget. Today many limo mini bus companies in Charlotte NC have mushroomed to help people get the best assistance when moving around in this amazing place. With so many, getting confused is a common feeling. Thus, one company that can ideally be called the best limo mini bus rental has been mentioned below.
It's named the Ballantyne Limo Service in Charlotte  Nc which is a renowned limo mini bus rental services company in Charlotte Nc  that has been serving the Ballantyne  area since more than a 7years  now. With the motto to offer every client the best and most satisfying experience, you can avail services like rentals for limo executive buses, escalade limousines, hummer limos, limo mini buses and more here.
Ballantyne limo mini bus rental is licensed and insured and the chauffeurs here are well trained and acknowledged about the roads and can thus lead you safely to any place in Charlotte NC. Ballantyne limo mini bus rental provide a number of packages that are bound to click to visitors of almost every kind. You can rent Ballantyne Limousine service  Cars  and buses for any special occasion in life. From planning those memorable bachelorette parties, to organizing group tours to wedding limo services and those fulfilling  wine tours, you can get it all at Think Escape. Truly abiding by Ballantyne Limousine service , when choosing Ballantyne Limo service Charlotte Transfer  just think and they will help you escape to a world which is relaxing, charming and just breath taking.
From an 8 passenger trip to a 22 member getaway tour, Ballantyne Limousine services  can help in arranging these for you, when seeking for limo tours. Also, for larger group sizes there are limo mini buses from 22 passenger capacity to 45. So, get the opportunity to create everlasting memories by taking services of this #1Ballantyne Limo Mini Bus  company.
With best prices and outstanding customer service, you will not need to think twice. The service quality is bound to bring you back whenever in need of a Ballantyne limo mini bus rental company in Charlotte NC . So, turn all your 'planned escapes' into a reality, contact Ballantyne Limo service in Charlotte Nc  now.
If you are looking for a limo mini bus in the St. Louis area, contact Stl Road Pony for limo mini bus packages for all sized groups, perfect for an all day affair, or a quick trip.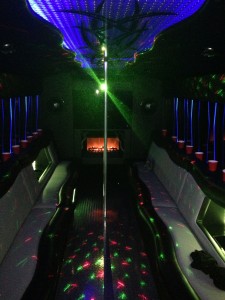 Call now! 704-544-2269